UP-TO-DATE COVID-19 INFORMATION
Today's News for New Jersey Business:
Small business success is the key to reopening New Jersey's economy. Creating a safe harbor from lawsuits. A return-to-work playbook for all sectors. Graduation ceremonies and pro sports get the green light from Gov. Murphy.
An intelligence briefing for N.J. Chamber of Commerce members on how coronavirus is impacting your business, the economy and health in New Jersey. 
Support for Small Businesses in N.J. - Local chambers of commerce are hoping the N.J. Chamber's 'Buy NJ' campaign provides a boost for downtowns and small businesses. "For the reopening of New Jersey's economy to succeed, small businesses must succeed," said Tom Bracken, president and CEO of the N.J. Chamber of Commerce. (nj.com)
Support the Campaign - To promote the 'Buy NJ' campaign, put this 'postcard' on your website and share it on social media with the hashtags #BuyNJ and #BuyLocalNJ.
As Businesses Reopen, Liability is a Lingering Question - If you are infected by the coronavirus after returning to work, could you sue your employer? What if you get sick after eating out or going to a store? The N.J. Chamber is pushing for federal liability safeguards for businesses. "A lot of businesses have a choice: Stay closed and risk bankruptcy, or open and face a possible multitude of debilitating lawsuits," said Tom Bracken, president and CEO of the New Jersey Chamber of Commerce. (pennlive.com)
A Safe Harbor from Lawsuits - See our coalition's letter asking Congress for liability relief legislation to provide businesses a safe harbor from unwarranted lawsuits.
A Return-to-Work Playbook for Employers - Here you can find sector-specific guidance, small business advice, and other resources to help employers and employees return to work safely and successfully. (U.S. Chamber of Commerce)
Breaking News: Outdoor Graduations are Allowed, But in What Form? - Gov. Phil Murphy announced the state will allow outdoor graduation ceremonies, beginning July 6, provided they comply with all social distancing regulations. Murphy announced the news in a tweet this morning. He was expected to provide more information at his daily briefing at 11 a.m. In his tweet, he said graduations could happen as long as schools ensure "the health and safety of all in attendance." (ROI-NJ)
Breaking News: Pro Sports Get the Green Light in New Jersey - Gov. Murphy also announced that professional sports teams in New Jersey may return to training and competition. "We have been in constant discussions with teams about necessary protocols to protect the health and safety of players, coaches, and personnel," Murphy wrote in a tweet this morning.
Hospitalizations Seem to Be Plummeting - COVID-19 hospitalizations in New Jersey continue to drop. The number of patients was down to 2,755, Gov. Murphy reported on Sunday. That's a 34% drop from two weeks ago. (ROI-NJ)
How New Jersey Plans to Find People Who Were Exposed to the Virus - New Jersey is hiring an 'army' to find and contact people who may have been exposed to COVID-19 in an effort to stop the coronavirus. Here's how it works. (nj.com)
More Checks to Americans? - U.S. House Democrats want to send another $1,200 stimulus check per person. The Trump administration is willing to consider it. (nj.com)
The State Budget in the Coronavirus Age - Gov. Murphy warned Sunday that New Jersey will have to lay off front-line workers amid the pandemic if the federal government does not approve additional funding for states. "We announced a budget on Friday for the next four months and we had it cut or defer over $5 billion of expenditures, and this includes potentially laying off educators, firefighters, police, EMS, health-care workers," Murphy said on CNN's "State of the Union." (The Hill)
Budget Deadline - Gov. Murphy and legislators must adopt a three-month supplemental budget plan by the end of June. (NJ Spotlight)
Tell the State What You Think - The state is requesting your input to better understand how to help businesses get back to work safely and productively. By filling out this online survey, you will help guide the state's reopening strategy and upcoming business assistance opportunities.
Get Counted – New Jersey residents can respond to the 2020 Census to ensure the state gets its fair share of federal funding. The Census provides valuable data for businesses, including population trends, growth projections and demographic information. Spread the word! Respond to the Census.
Resources
For the U.S. Chamber's return-to-work playbook for employers, click here.
The Occupational Safety and Health Administration's report on reopening and preparing workplaces for COVID-19.
For information on applying for a Paycheck Protection Program loan, click here.
The U.S. Chamber's guide to applying for loan forgiveness under the federal Paycheck Protection Program.
The U.S. Chamber of Commerce's Small Business Survival Guide has a complete listing of all of the coronavirus resources for small businesses.
The N.J. Economic Development Authority is offering assistance programs for New Jersey businesses. Information and applications can be found here.
The IRS posted information on 'stimulus checks' here.
The state's jobs and hiring portal matches employers and candidates.
For employers to participate, click here.
New Jersey's website for information on all of the state's business resources during the pandemic.
New Jersey's website for up-to-date information about COVID-19.
Have Questions about the Status of an Unemployment Claim? - You can send a message to the state Labor Department through its website – www.myunemployment.nj.gov. Then follow these instructions:
·    On the top of the page, scroll to the right for "Need Help" and unveil the drop-down menu
·    Choose Send an Email
·    Choose Email: Submit a message through the new online form.
·    Follow the prompts
To report a scammer or suspected price gouging, alert the N.J. Division of Consumer Affairs at (973) 504-6240 or at http://njconsumeraffairs.gov.
The state set up a 24-hour hotline where health care professionals are answering questions about coronavirus. The toll-free number is 1-800-222-1222. From outside the state, call 1-800-962-1253.
The New Jersey Chamber of Commerce is staying on top of Coronavirus (COVID-19) developments. For news media requests, please email Scott Goldstein.
You are welcome to share the information in this newsletter with your members via email, your website or on social media. If you do, please credit the New Jersey Chamber of Commerce with a link to www.njchamber.com.
THANK YOU TO THE NEW JERSEY STATE CHAMBER OF COMMERCE FOR PROVIDING THE ABOVE INFORMATION.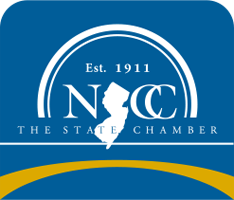 UPCOMING NJBIA WEBINARS & WEBCASTS:
***************************************************************************

Protecting Email During COVID and Our New Cybersecurity Reality
Webinar

Wednesday, May 27

11:30am

COVID-19 has changed the way we do business overnight. We are working from home and relying on cloud-based systems like never before — and without many of the needed precautions in place to remain safe from cybercrime.

Join Guardian Digital as they address factors to consider in order to be more secure digitally during this COVID-19 crisis and beyond.

Topics will include:

COVID-19 related cyber threats trending today
Working more safely remotely
Safeguarding business email/assets more strategically
Protecting your email users with a purpose-built solution
*************************************************************************

Navigating the SBA's PPP Loan Forgiveness Application
Webinar

Wednesday, May 27

2:30pm

The Small Business Administration (SBA) just issued the Paycheck Protection Program (PPP) loan forgiveness application and related instructions.

During this webinar, a member of Archer Law's COVID-19 task force will discuss the steps your business needs to take to properly apply for PPP loan forgiveness.
*************************************************************************

New Policies for the New Normal: Protecting Employees and Workplaces Amid COVID-19
Webinar

Friday, May 29

9am

Businesses ready to bring employees back to the workplace once stay-at-home orders are lifted must be prepared to address a plethora of new circumstances.

Join attorneys from Connell Foley LLP as they review the most pressing policies that employers should have in place as they reopen, including:

Employee Leave
Telecommuting
Containment
Travel Regulations
Health Screenings

CLE credits will be available for purchase after the webinar. Details will be provided during the presentation. 
***************************************************************************

Virtual Town Hall: Senate President Stephen M. Sweeney
Webcast

Tuesday, June 9

9am

Join NJBIA and the New Jersey Chamber of Commerce for a virtual town hall with New Jersey State Senate President Stephen M. Sweeney.

Following the Senate President's presentation, there will be a live Q&A session.
****************************************************************************

Getting Ready for Your Zoom Close-up
Webcast

Wednesday, June 10

2:30pm

Join Kerry Barrett of Kerry Barrett Consulting as you learn the basics of video presentation and Zoom technology:

Shot setup, lighting, camera angle, framing, and your own personal appearance and delivery
Zoom features, security protocols and protections, tech issues, and differences between common service tiers
**************************************************************************

Council Meetings
Not-for-Profit Council
Zoom Call

Tuesday, June 2

1pm

Join us for our weekly council meeting when NJBIA's Chief Government Affairs Officer Chrissy Buteas updates our not-for-profit business organizations.

After registering, you will receive a confirmation email containing information about joining the meeting. 
*************************************************************