UP-TO-DATE COVID-19 AND ECONOMIC RECOVERY INFORMATION
Today's News for New Jersey Business:
Can employers require workers to get the COVID-19 vaccine? Some Colleges: 'Don't return to campus after winter break without a COVID-19 test.' Gov. Murphy says New Jersey is ready for potential state house protests.
Can Employers Require that Workers Get the COVID-19 Vaccine? – Employers are required to keep their workplaces safe, but what happens if some workers don't want to take a vaccine? Can your boss require it? What if you take the vaccine but your coworkers don't? Here's what you should expect. (nj.com)

N.J. Has Administered More Than 214,000 COVID-19 Vaccinations – The doses given out to people is out of more than 572,250 doses the state has received from the U.S. government, according to data from the federal Centers for Disease Control and Prevention. The state is planning six "mega-sites" for vaccinations, in addition to more than 200 smaller satellite locations. The first two mega-sites opened Friday, in Morris and Gloucester counties. (nj.com)

Today's 'State of the State' Address Will Be Different – Gov. Phil Murphy at 1 p.m. will release a virtual, pre-recorded 'State of the State' address online, instead of in front of a joint session of the Legislature. "The address will focus on the public health challenges ahead while charting a path forward to build a stronger, fairer, and more resilient economy," Murphy said. (Governor's Office)

New Jersey Colleges: Don't Come Back to Campus for Spring Semester Without a COVID-19 Test – Some colleges are requiring anyone returning to campus to produce a negative test, while others are requiring tests for only certain groups like students in dorms. (nj.com)

N.J. Rep. Bonnie Watson Coleman Tests Positive for COVID-19 After Capitol Attack – New Jersey Rep. Bonnie Watson Coleman said she tested positive for COVID-19 after she and other members of Congress were kept in a secret location during last week's U.S. Capitol attack. Watson Coleman said she tested positive after receiving a rapid antigen test. (Politico)

Gov. Murphy: 'New Jersey is Ready For Protests' – Gov. Murphy and New Jersey's top law enforcement officials said they are aware of and are planning for what is being called "peaceful armed demonstrations" in Trenton and other state capitals on Sunday, part of a string of antigovernment actions that began with the riot at the Capitol last week and are expected to continue through Inauguration Day. (NJ Spotlight News)

Large Companies Cut Off Political Donations in Wake of Capitol Attack – Several corporations and tech giants are restricting or suspending political contributions after the Capitol attack. (Axios)

COVID-19 Outbreak in NJ Federal Prison – COVID-19 cases at the Federal Correctional Institution at Fort Dix are up to 789 inmates and 23 staff, according to the Federal Bureau of Prisons. That's an increase of more than 200 cases since last week. The outbreak includes nearly 30% of the low-security facility's total inmate population of 2,700. (NJ Spotlight News)

Looking at Employee Health Insurance for 2021? – N.J. Chamber of Commerce member companies can enroll in the Members Health Plan that gives you – and your employees – the power of a big employer when it comes to health insurance service and stability of rates. Find out how you can save.
THANK YOU TO THE NEW JERSEY STATE CHAMBER OF COMMERCE FOR PROVIDING THE ABOVE INFORMATION.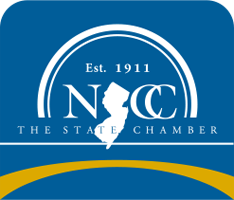 Coronavirus (COVID-19): Small Business Guidance & Loan Resources
Health and government officials are working together to maintain the safety, security, and health of the American people. Small businesses are encouraged to do their part to keep their employees, customers, and themselves healthy.
---
Coronavirus relief options
SBA offers several different relief options to help businesses, nonprofits, and faith-based organizations recover from the impacts of COVID-19. You can view all options or skip to a specific program below.
SBA is currently offering the following funding options:
SBA is preparing to offer:
Shuttered Venue Operator grants
Targeted EIDL Advance (limited eligibility)
SBA previously offered the following funding options:
EIDL Advance (No longer available)
Learn more about SBA's coronavirus relief options
Coronavirus recovery information in languages other than English
SBA provides materials in languages other than English to help business owners recover.
Recovery Information in Languages other than English
Guidance for businesses and employers
From the White House:
From the CDC:
From the SBA:
SBA offers additional guidance for businesses, nonprofits, and faith-based organizations. Learn more at our Recovery Hub:
SBA has 68 District Offices around the country that provide guidance and assistance to small businesses in their area. We also work with a number of local organizations to counsel, mentor, and train small businesses through our official Resource Partners: SCORE mentors, Women's Business Centers, Small Business Development Centers, and Veterans Business Outreach Centers. You can use SBA's Local Assistance Directory to locate the SBA District Office or Resource Partner service location nearest you.
SBA offices have been fully operational since the start of the COVID-19 pandemic and are maximizing telework to best serve our small business customers. Check the operating status for all SBA locations.
Join the SBA's relief efforts
Join our team! SBA is hiring additional employees to assist with disaster relief efforts. Bilingual language skills are a plus. Remote jobs are available nationwide.
SBA is here to assist small businesses with accessing federal resources and navigating their own preparedness plans.
You can read SBA's plan for use of covered funds provided through public laws: Coronavirus Aid, Relief, and Economic Security Act (CARES Act), the Paycheck Protection Program and Health Care Enhancement Act, and the Coronavirus Preparedness and Response Supplemental Appropriations Act of 2020.
Loan programs
SBA provides a number of loan programs for small businesses. Learn about loans and how to connect with a lender.
7(a) loans offer amounts up to $5,000,000. The uses of proceeds include: working capital; expansion/renovation; new construction; purchase of land or buildings; purchase of equipment, fixtures; lease-hold improvements; refinancing debt for compelling reasons; seasonal line of credit; inventory; or starting a business.
Express loans offer up to $350,000 for no more than seven years with an option to revolve. There is a turnaround time of 36 hours for approval or denial of a completed application. The uses of proceeds are the same as the standard 7(a) loan.
Community Advantage loans allow mission-based lenders to assist small businesses in underserved markets with a maximum loan size of $250,000. The uses of proceeds are the same as the standard 7(a) loan.
504 loans are designed to foster economic development and job creation and/or retention. The eligible use of proceeds is limited to the acquisition or eligible refinance of fixed assets.
Microloans are made through nonprofit lending organizations to underserved markets. Authorized use of loan proceeds includes working capital, supplies, machinery and equipment, and fixtures (does not include real estate). The maximum loan amount is $50,000 with the average loan size of $14,000.
Exporting assistance
SBA provides an array of trade tools and export finance programs to help small businesses increase international sales and respond to opportunities and challenges associated with trade, such as COVID-19.
The following loans are available to U.S. small businesses that export directly overseas, or those that export indirectly by selling to a customer that then exports their products:
Export Express loans provide quick access to capital for businesses that need financing up to $500,000. Businesses can apply for a line of credit or term note prior to finalizing an export sale or while pursuing opportunities overseas. For example, identifying a new overseas customer should an export sale be lost due to COVID-19.
Export Working Capital loans enable small businesses to fulfill export orders and finance international sales by providing revolving lines of credit or transaction-based financing of up to $5 million. Businesses could use a loan to obtain or retain overseas customers by offering attractive payment terms.
International Trade loans help small businesses engaged in international trade retool or expand to better compete and react to changing business conditions. They can also help exporting firms expand their sales to new markets or to re-shore operations back to the United States.
More information and assistance with international sales is available from our Office of International Trade.
Government contracting
SBA is focused on assisting with the continuity of operations for small business contracting programs and small businesses with federal contracts. SBA has issued special guidance for federal small business contractors impacted by COVID-19.
If a situation occurs that will prevent small businesses with government contracts from successfully performing their contract, they should reach out to their contracting officer and seek to obtain extensions before they receive cure notices or threats of termination. SBA's Procurement Center Representatives can assist affected small businesses to engage with their contracting officer. Use the Procurement Center Representative Directory to connect with the representative nearest you.
If your small business is currently not working on any government contracts, and is interested in competing for them, SBA offers the following certifications:
8(a) Business Development program serves to help provide a level playing field for small businesses owned by socially and economically disadvantaged people or entities, and the government limits competition for certain contracts to businesses that participate. The 8(a) program offer and acceptance process is available nationwide, and the SBA continues to work with federal agencies to ensure maximum practicable opportunity to small businesses. 8(a) program participants should stay in touch with their Business Opportunity Specialist.
HUBZone program offers eligibility assistance every Thursday from 2:00-3:00 p.m. ET at 1-202-765-1264; access code 63068189#.  Members of the HUBZone team answer questions to help firms navigate the certification process. For specific questions regarding an application, please contact the HUBZone Help Desk at hubzone@sba.gov.
Women-owned small business firms who have questions are encouraged to learn about the Women-Owned Small Business Federal Contracting program or write to wosb@sba.gov.
For assistance with SBA programs, please contact us.
********************************
Monmouth County Economic Assistance
The Monmouth County CARES Economic Assistance Grant Program provides financial support up to $10,000 for those qualifying businesses, business owners, and nonprofits that do not exceed $5 million in annual gross revenue and have experienced costly interruptions as a result of the Coronavirus pandemic. A total of $10 million of allocated CARES funding is available. The grant application is available in English and Spanish.
Small business applicants must meet the following eligibility criteria:
Physically located in Monmouth County since January 1, 2019 or earlier
Negatively impacted by the COVID-19 pandemic
$5 million or less in gross revenue
50 or fewer full time equivalent (FTE) employees including the owner as of March 1, 2020
Some categories of businesses, including banking, educational, governmental and medical service providers, are not eligible for the grant program.
Nonprofit applicants must meet the following eligibility criteria:
Physically located in Monmouth County since January 1, 2019 or earlier
Provides a public service to beneficiaries residing in Monmouth County
Negatively impacted by the COVID-19 pandemic
Registered with the IRS as a 501(c)3, 501(c)4, 501(c)6 limited to local and regional chambers of commerce, or 501(c)19
May be a local affiliate of a larger state or national service organization
*******************************

Contact: New Jersey Economic Development Authority
media@njeda.com
.
 About the New Jersey Economic Development Authority
The New Jersey Economic Development Authority (NJEDA) serves as the State's principal agency for driving economic growth. The NJEDA is committed to making New Jersey a national model for inclusive and sustainable economic development by focusing on key strategies to help build strong and dynamic communities, create good jobs for New Jersey residents, and provide pathways to a stronger and fairer economy. Through partnerships with a diverse range of stakeholders, the NJEDA creates and implements initiatives to enhance the economic vitality and quality of life in the State and strengthen New Jersey's long-term economic competitiveness.
To learn more about NJEDA resources for businesses call NJEDA Customer Care at 609-858-6767 or visit https://www.njeda.com and follow @NewJerseyEDA on Facebook, Twitter, Instagram, and LinkedIn.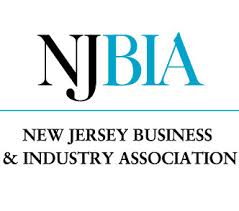 #njbiatogether
https://njbia.org
#NJBIATOGETHER
NJBIA - 10 West Lafayette Street, Trenton, NJ 08608 - 609-393-7707
#NJBIATOGETHER
NJBIA - 10 West Lafayette Street, Trenton, NJ 08608 - 609-393-7707
                #njbiatogether

               https://njbia.org