UP-TO-DATE COVID-19 AND ECONOMIC RECOVERY INFORMATION
Today's News for New Jersey Business:
Republicans' fight against borrowing plan goes to the state Supreme Court. Tropical Storm Isaias wreaks havoc on NJ Transit and outdoor dining. The nation's smallest state is added to COVID quarantine list. TCNJ is going remote.
An intelligence briefing for N.J. Chamber of Commerce members on how coronavirus is impacting your business, the economy and health in New Jersey. 
To Borrow or Not to Borrow? The New Jersey Republicans' fight against a plan to borrow as much as $9.9 billion hits the state Supreme Court on Wednesday in a case that could send Gov. Phil Murphy scrambling to close big budget deficits or pile billions of dollars of new debt onto one of the most indebted states in the U.S.  Republicans argue [the plan] violates state constitutional limitations on how and for what purposes the state borrows money. Murphy has argued the state is in an unprecedented health and financial crisis and must borrow to counteract plunging tax revenue. The state Supreme Court will hear oral arguments in the dispute Wednesday morning. (nj.com)
Transit Mess - The majority of NJ Transit train lines remain suspended Wednesday morning as workers scramble to clean up 250 downed trees, as well as repair downed wires and damaged signals, that halted service during Tropical Storm Isaias. The Northeast Corridor — NJ Transit's busiest line — will resume service at 10 a.m. with a weekend schedule. All lines will resume with a weekend schedule when clean up and track inspection is complete. (nj.com)
A Blow to Outdoor Dining - New Jersey restaurants knew weather could be a challenge as they turned to outdoor dining during the coronavirus pandemic. With Tropical Storm Isaias, restaurants not only had to stop outdoor service but some of their makeshift dining areas were damaged by the storm's rain and wind. A day without outdoor dining is financially damaging enough for the industry without having to replace broken chairs and mend blown-over tents. (nj.com)
TCNJ Going Remote - The College of New Jersey will offer only remote classes this fall, walking back an earlier, tentative plan to partially open the campus. In a letter to the college community, president Kathryn Foster said the uptick in the state's coronavirus transmission rate led to the decision. A small number of students with "extraordinary circumstances" can live on campus, she said. (nj.com)
Updated Toll - Gov. Phil Murphy's administration continues to report the daily toll COVID-19 is taking on the state. The latest numbers include 416 new cases, bringing the state's total during the pandemic to 182,970. There were 11 more deaths reported, bringing the total number of confirmed fatalities to 13,982. There are 1,875 presumed deaths, as well. The important rate of transmission figure fell to 1.41 new cases, down from Monday's reported 1.48 figure, but still up sharply from recent marks below the vital 1.0 line. (ROI-NJ)
Rhode Island Added - Travelers heading into New Jersey from Rhode Island are being told to self-isolate for 14 days, as the nation's smallest state joins a growing list of several dozen with an increase in COVID-19 outbreaks, and as the Murphy administration scrambles to contain the virus within New Jersey's borders. In total, travelers from 35 states and Puerto Rico are being told to self-isolate for 14 days. (NJBIZ)
Get Counted – New Jersey residents can respond to the 2020 Census to ensure the state gets its fair share of federal funding. The Census provides valuable data for businesses, including population trends, growth projections and demographic information. Spread the word! Respond to the Census.
Buy From New Jersey Businesses – To promote the New Jersey Chamber of Commerce's 'Buy NJ' campaign, put this 'postcard' on your website and share it on social media with the hashtags #BuyNJ and #BuyLocalNJ.
Resources
A standard questionnaire for employees to help employers screen workers everyday is available to download here. (U.S. Chamber of Commerce)
For the U.S. Chamber's return-to-work playbook for employers, click here.
The Occupational Safety and Health Administration's report on reopening and preparing workplaces for COVID-19.
The CDC's recommendations for employers to prevent the spread of the coronavirus when they reopen their offices.
The state's PPE Supplier Registry connects suppliers of personal protective equipment with potential buyers. (Notice from the state: Parties are strongly advised to exercise due diligence when selecting vendors and are responsible for ensuring the quality and regulatory compliance of all goods/services purchased).
For information on applying for a Paycheck Protection Program loan, click here.
The U.S. Chamber's guide to applying for loan forgiveness under the federal Paycheck Protection Program.
The U.S. Chamber of Commerce's Small Business Survival Guide has a complete listing of all of the coronavirus resources for small businesses.
The N.J. Economic Development Authority is offering assistance programs for New Jersey businesses. Information and applications can be found here.
The IRS posted information on 'stimulus checks' here.
The state's jobs and hiring portal matches employers and candidates.
For employers to participate, click here.
New Jersey's website for information on all of the state's business resources during the pandemic.
New Jersey's website for up-to-date information about COVID-19.
Have Questions about the Status of an Unemployment Claim? - You can send a message to the state Labor Department through its website – www.myunemployment.nj.gov. Then follow these instructions:
·    On the top of the page, scroll to the right for "Need Help" and unveil the drop-down menu
·    Choose Send an Email
·    Choose Email: Submit a message through the new online form.
·    Follow the prompts
To report a scammer or suspected price gouging, alert the N.J. Division of Consumer Affairs at (973) 504-6240 or at http://njconsumeraffairs.gov.
The state set up a 24-hour hotline where health care professionals are answering questions about coronavirus. The toll-free number is 1-800-222-1222. From outside the state, call 1-800-962-1253.
The New Jersey Chamber of Commerce is staying on top of Coronavirus (COVID-19) developments. For news media requests, please email Scott Goldstein.
You are welcome to share the information in this newsletter with your members via email, your website or on social media. If you do, please credit the New Jersey Chamber of Commerce with a link to www.njchamber.com.
THANK YOU TO THE NEW JERSEY STATE CHAMBER OF COMMERCE FOR PROVIDING THE ABOVE INFORMATION.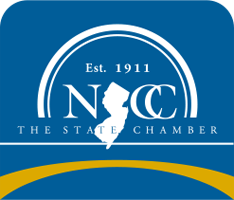 UPCOMING NJBIA WEBINARS & WEBCASTS: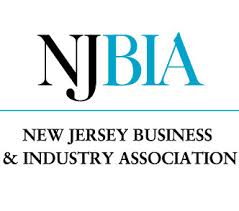 #njbiatogether
https://njbia.org
Returning to the Workplace During COVID-19
Wednesday, Aug 12

11:30am

George Gremminger of The Connection will provide guidance on returning to the workplace, technology that you may need to address, and how to prepare your employees and customers to adapt to the "current norm."
*****************************

Lowering Health Care Costs and Improving Service Through Our Exclusive Partnership With AMT
| | |
| --- | --- |
| | Join Association Master Trust COO Harvey Mishkin and Marketing Director Michael Leneghan for a discussion on AMT's self-funded health care plans, how they are designed to lower costs, more plan options and services. |
****************************

On the Horizon...
***************************

NJBIA Healthy Business Certification Courses
| | |
| --- | --- |
| | Offered exclusively by NJBIA, this online course provides employers with the vital tools they need to reopen safely.  It also gives employees and the public the peace of mind knowing that your workplace is safe!  NJBIA is the only organization offering this certification in New Jersey. |
************************

COUNCIL MEETINGS

Not-for-Profit 

Tuesday, Aug 11 – 1pm

Women Business Leaders 

Wednesday, Aug 26 – 11:30am

*********************

VIRTUAL NETWORKING

Table for Four

Every Monday at 12pm

Presented by Paradigm Marketing & NJBIA, Powered by LW&H
NJBIA - 10 West Lafayette Street, Trenton, NJ 08608 - 609-393-7707
                #njbiatogether

               https://njbia.org