UP-TO-DATE COVID-19 AND ECONOMIC RECOVERY INFORMATION
Today's News for New Jersey Business:
Gov. Murphy hints that N.J. may soon increase indoor dining capacity. Gov. Murphy extends Corporation Business Tax deadline one month. N.J. tax collections lag amid hints of an improving economy.
Gov. Murphy Hints that N.J. May Soon Increase Indoor Dining Capacity - Even as N.J. faces a surge in COVID cases, Murphy hinted the state is close to increasing limits on indoor dining. "I know I've said that before, but that's coming to a boil," he said. (nj.com)

N.J. Extends Moratorium that Bans Utilities from Shutting Off Power, Gas and Water to Residences – Gov. Murphy signed an order Thursday extending New Jersey's moratorium on utility shutoffs through March 15, 2021. The state's major utilities voluntarily agreed to the moratorium, which was enacted in March when the pandemic began. (nj.com)

Gov. Murphy Extends the Corporation Business Tax Deadline One Month to Nov. 16 – New Jersey businesses will have an extra month to file their 2019 CBT returns with the state, under an order Murphy signed. Otherwise, returns would have been due yesterday. (NJBIZ)

New Jersey Unemployment Rate Falls Below Great Recession Rate – New Jersey's unemployment rate fell to 6.7% for the month of September, measuring below Great Recession levels for the first time since March, according to the state Labor Department. The jobless rate stood at 11.1% in August, the Labor Department said. (NJBIZ)

N.J. Tax Collections Lag Amid Hints of an Improving Economy – Treasury officials shared New Jersey's latest tax collections data. The good news? September's revenue performance was a slight improvement over August's. The less good news? September revenues from major tax sources were down more than 4% over September 2019. (NJ Spotlight News)

N.J. Companies Pledge to Hire 30,000 Workers Over the Next Decade, with Diversity a Priority – Nearly a dozen New Jersey-based companies are pledging to hire 30,000 workers over the next decade, focusing on people from historically underrepresented communities now being hurt disproportionately in the pandemic, Gov. Murphy announced Thursday. (nj.com)

N.J. Elections Officials Say There Has Been 'a Tremendous Response' to Recruiting of Poll Workers – While much of the country is experiencing an exodus of older, retired volunteers out of fear of COVID-19 infection, NJ's recruitment efforts are going strong. (NJ Spotlight News)

Silent Stages: Inside Nine of New Jersey's Most Popular Theaters and Clubs – Get a peek inside. Hear from the owners, directors and managers, who shared their worries, frustrations and makeshift plans. (nj.com)

Biden vs. Trump: Election 2020 Forum – Join our free, virtual forum from 9 to 10 a.m. on Oct. 23. A panel of veteran news reporters will discuss what you need to know about the 2020 elections - the issues and the consequences. For info and to register, click here.

Looking at Employee Health Insurance for 2021? – N.J. Chamber of Commerce member companies can enroll in the Members Health Plan that gives you – and your employees – the power of a big employer when it comes to health insurance service & stability of rates. Find out how you can save.
For data on hospitalizations and discharges, click here.
Resources
For the U.S. Chamber's return-to-work playbook for employers, click here.
The Occupational Safety and Health Administration's report on reopening and preparing workplaces for COVID-19.
The CDC's recommendations for employers to prevent the spread of the coronavirus when they reopen their offices.
The state's PPE Supplier Registry connects suppliers of personal protective equipment with potential buyers. (Notice from the state: Parties are strongly advised to exercise due diligence when selecting vendors and are responsible for ensuring the quality and regulatory compliance of all goods/services purchased).
The U.S. Chamber of Commerce's Small Business Survival Guide has a complete listing of all of the coronavirus resources for small businesses.
The N.J. Economic Development Authority is offering assistance programs for New Jersey businesses. Information and applications can be found here.
The state's jobs and hiring portal matches employers and candidates.
For employers to participate, click here.
New Jersey's website for information on all of the state's business resources during the pandemic.
New Jersey's website for up-to-date information about COVID-19.
Have Questions about the Status of an Unemployment Claim? - You can send a message to the state Labor Department through its website – www.myunemployment.nj.gov. Then follow these instructions:
·    On the top of the page, scroll to the right for "Need Help" and unveil the drop-down menu
·    Choose Send an Email
·    Choose Email: Submit a message through the new online form.
·    Follow the prompts
To report a scammer or suspected price gouging, alert the N.J. Division of Consumer Affairs at (973) 504-6240 or at http://njconsumeraffairs.gov.
The state set up a 24-hour hotline where health care professionals are answering questions about coronavirus. The toll-free number is 1-800-222-1222. From outside the state, call 1-800-962-1253.
The New Jersey Chamber of Commerce is staying on top of Coronavirus (COVID-19) developments. For news media requests, please email Scott Goldstein.
You are welcome to share the information in this newsletter with your members via email, your website or on social media. If you do, please credit the New Jersey Chamber of Commerce with a link to www.njchamber.com.
THANK YOU TO THE NEW JERSEY STATE CHAMBER OF COMMERCE FOR PROVIDING THE ABOVE INFORMATION.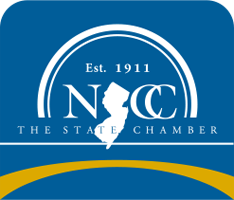 Contact: New Jersey Economic Development Authority
media@njeda.com
NJEDA Announces $70 Million Phase 3 COVID-19 Grant Program
Phase 3 expands eligibility and increases size of grants with focus on restaurants and micro-businesses 
TRENTON, N.J. (October 14, 2020) – The New Jersey Economic Development Authority (NJEDA) today announced Phase 3 of the Authority's Small Business Emergency Assistance Grant Program. Phase 3, which will be funded with $70 million in Coronavirus Aid, Relief, and Economic Security (CARES) Act funding, significantly expands eligibility for the Grant Program and increases the amount of funding businesses can receive. To ensure funding goes to businesses hit hardest by the pandemic, Phase 3 sets aside funding for restaurants, micro-businesses, and businesses based in Opportunity Zone-eligible census tracts.
Interested business owners will need to pre-register to receive an application. Pre-registration will begin on Monday, October 19th and will close on Tuesday, October 27th.  The application will be available via a phased approach following the end of the pre-registration period, as detailed below. Applicants must complete the full application to be considered for grant funding.
"The Small Business Emergency Assistance Grant Program has been a powerful tool that has helped thousands of business owners and employees face the challenges this pandemic has created," said NJEDA Chief Executive Officer Tim Sullivan. "The additional CARES Act funding Governor Phil Murphy has committed to Phase 3 provides additional resources for all businesses, with specific carve-outs for restaurants, micro-businesses, and businesses in high-risk communities that have borne the brunt of the pandemic's economic impacts. This will be a lifeline for businesses that have been struggling and will ensure that our communities don't just survive the pandemic, but emerge from it stronger, fairer, and ready to rebuild."
Launched in early April with $5 million of NJEDA funds, the Small Business Emergency Assistance Grant Program initially offered grants of up to $5,000 to a narrowly targeted set of small businesses that included restaurants and in-person retail establishments. In early June, the NJEDA used $50 million in CARES Act funds to expand Phase 1 of the Grant Program by $5 million and launch Phase 2 with $45 million. Phase 2 expanded the program to a significantly broader range of businesses and increased the maximum grant award to $10,000. In August the NJEDA approved an additional $15.3 million to go toward fulfilling eligible Phase 2 grant applications from businesses located in 12 New Jersey counties that did not receive direct CARES Act funding allocations from the federal government.
To ensure equitable distribution of funds, the NJEDA set aside one-third of the CARES Act funding dedicated to Phase 2 to support qualified businesses located in one of the 715 census tracts that were eligible to be selected as a New Jersey Opportunity Zone. Targeting these census tracts has helped to ensure funding goes to communities of color that have been hit particularly hard by the pandemic. To date, the NJEDA has approved grants for more than 20,000 businesses through Phases 1 and 2 of the Grant Program.
Phase 3 further expands eligibility for the Grant Program and increases the amount of funding individual businesses can receive. Any business or nonprofit located in New Jersey, including home-based businesses, with 50 or fewer full-time equivalent employees (FTEs) is eligible to receive grant funding during Phase 3. Businesses that received funding in previous phases of the program are eligible to receive Phase 3 funding.
Phase 3 also increases the amount of funding available to businesses. Grant awards will be calculated based on the number of FTEs businesses employ. Micro-businesses with five or fewer FTEs and sole proprietorships will receive $5,000; businesses with six to 25 FTEs will receive $10,000; and businesses with 26 to 50 FTEs will receive $15,000. Phase 3 provides even larger grants for businesses that are classified as "Food Services and Drinking Places" (NAICS code 722). Businesses in this classification with five or fewer employees will receive $10,000; businesses with six to 25 FTEs will receive $15,000; and businesses with 26 to 50 FTEs will receive $20,000. To maximize the funding businesses receive, grant awards will be based on the peak FTE count from a business's past six quarters of WR-30 filings. Businesses must use funds from the Grant Program for reimbursement of lost revenue as a result of business interruption caused by COVID-19. Businesses may not use grant funds for capital expenses.
To ensure funds flow to businesses that need them most, the NJEDA is targeting Phase 3 grants to restaurants, micro-businesses, and businesses in census tracts that were eligible to be designated as Opportunity Zones. $35 million of funding will be dedicated to support businesses classified as "Food Services and Drinking Places" under NAICS code 722 and $15 million will be directed to support "micro-businesses" that have five or fewer FTEs. The remaining $20 million will be available to support any eligible business.
In line with Governor Murphy's commitment to a stronger, fairer recovery, 33 percent of each of these pools of funding ($11.55 million of the "Food Services and Drinking Places" funding, $4.95 million of the micro-businesses funding, and  $6.6 million of the other small businesses funding) will be directed to support entities in these categories that are located in a census tract that was eligible to be selected as a New Jersey Opportunity Zone. The NJEDA is partnering with five leading marketing agencies to coordinate strategic outreach to these targeted communities. Tara Dowdell Group, Medina=Citi, Brand Enchanting Media, and The Setroc Group, in partnership with Park Circle Technologies, were selected to support these outreach efforts based on their established connections to diverse communities across the state. All four firms are minority-, woman-, or veteran-owned.
Recognizing the significant need for relief, the NJEDA anticipates Phase 3 of the Grant Program will be oversubscribed. To streamline the application process, the Authority is requiring all applicants to pre-register online. Applications will become available on a rolling basis following the pre-registration period. Pre-registered applicants will need to return to complete an application based on the following schedule:
Restaurants – 9:00 a.m. on Thursday, October 29, 2020
Micro businesses – 9:00 a.m. on Friday, October 30, 2020
All other businesses, excluding restaurants and micro businesses – 9:00 am on Monday, November 2, 2020
Applications for each category will be open for a period of one week will be accepted on a first-come, first-served basis.
In addition to the Small Business Emergency Assistance Grant Program, the NJEDA administers a variety of technical assistance and low-cost financing programs for small and mid-sized businesses impacted by COVID-19. More information about these programs and other State support is available at https://covid19.nj.gov.
 About the New Jersey Economic Development Authority
The New Jersey Economic Development Authority (NJEDA) serves as the State's principal agency for driving economic growth. The NJEDA is committed to making New Jersey a national model for inclusive and sustainable economic development by focusing on key strategies to help build strong and dynamic communities, create good jobs for New Jersey residents, and provide pathways to a stronger and fairer economy. Through partnerships with a diverse range of stakeholders, the NJEDA creates and implements initiatives to enhance the economic vitality and quality of life in the State and strengthen New Jersey's long-term economic competitiveness.
To learn more about NJEDA resources for businesses call NJEDA Customer Care at 609-858-6767 or visit https://www.njeda.com and follow @NewJerseyEDA on Facebook, Twitter, Instagram, and LinkedIn.
UPCOMING NJBIA WEBINARS & WEBCASTS: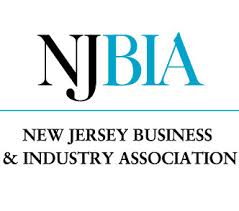 October Events
VIRTUAL NETWORKING
Table for Four
Every Monday at 12pm
Presented by Paradigm Marketing & NJBIA, Powered by LW&H
#njbiatogether
https://njbia.org
#NJBIATOGETHER
NJBIA - 10 West Lafayette Street, Trenton, NJ 08608 - 609-393-7707
#NJBIATOGETHER
NJBIA - 10 West Lafayette Street, Trenton, NJ 08608 - 609-393-7707
                #njbiatogether

               https://njbia.org