MONMOUTH REGIONAL CHAMBER ANNOUNCES 2022 ATHENA LEADERSHIP AWARD FINALISTS
The Monmouth Regional Chamber of Commerce (MRCC) is delighted to announce the finalists, representing communities throughout New Jersey, for this year's ATHENA Leadership Award® and ATHENA Young Professional Leadership Award! An exciting gala luncheon is planned for Friday, November 4, 2022 from 11:30 am to 2 pm at Jumping Brook Country Club in Neptune, NJ, where the 2022 ATHENA Award recipients, selected by a diverse group of community leaders, will be announced and all finalists will be honored.
The esteemed International ATHENA Leadership Award Program® celebrates women as valued members and leaders of the community who serve as role models and encourage all women to achieve their full potential. Each year, the ATHENA Awards honor individuals who are nominated in recognition of their business or professional accomplishments, community service, and mentoring of others. Their achievements give back to the community in profoundly meaningful ways and make it a better place to live, work, and lead. The ATHENA Leadership Award's rich history, international scope, and focus on mentorship distinguish it as one of the most prestigious leadership awards one can receive, with more than 6,000 recipients honored worldwide since the renowned program was established in 1982.
This will be the 37th year that the ATHENA Leadership Award will be presented by the MRCC, the only organization in New Jersey that is licensed to do so. It will be the eighth year that the MRCC will present the ATHENA Young Professional Leadership Award, which recognizes emerging community leaders, ages 24 to 40.
To be considered for an ATHENA Leadership Award, nominees may represent either the profit or not-for-profit sector and must demonstrate excellence, creativity, and initiative in their business or profession; provide valuable service to improve the quality of life for others in their community, and actively assist women in achieving their full leadership potential.
The 2022 ATHENA Leadership Award finalists include:
Helen Archontou – CEO of YWCA Northern New Jersey and Co-Chairperson of the New Jersey Coalition Against Human Trafficking Legislative Committee
Erin Avery of Fair Haven, NJ - President of Avery Educational Resources, LLC and Commissioner of The American Institute of Certified Educational Planners
Vicky Flynn of Holmdel, NJ – New Jersey State Assemblywoman
Chaya Pamula of Bordentown, NJ – President and CEO of PamTen, Inc. and founder of the nonprofit Support Organization for Kids in Need (SOFKIN) and SHETEK
Marta Quinn of Red Bank, NJ – Senior Development Director of HABcore
The 2022 ATHENA Young Professional Leadership Award finalists include:
Devin Carrick of Red Bank, NJ – Older Girl Program Specialist for the Girl Scouts of the Jersey Shore
Dawn Doherty of Freehold, NJ – Executive Director of the Society for the Prevention of Teen Suicide
Rachel Mitzelman of Freehold, NJ – Paramedic and Field Training Office for Robert Wood Johnson Barnabas Health
Stephanie Toal of Pine Beach, NJ – Marketing & Communications Coordinator for OceanFirst Foundation
Everyone in the community is invited to attend this outstanding celebration and show their support for these stellar Garden State leaders and the women that they inspire. Tickets for the 2022 ATHENA Leadership Awards Luncheon are priced at $60 per person through October 21 and $70 per person from October 22 through October 31. There is an additional 5% discount for tables of eight. Registration closes on October 31; walk-ins cannot be accepted. Kindly note that registrations are non-refundable and cannot be applied to other MRCC events.
This signature annual event of the Monmouth Regional Chamber of Commerce also offers an unprecedented opportunity for extensive, far-reaching exposure for participating businesses and organizations. Sponsorships for the 2022 ATHENA Awards are a valuable way of showing your support for women's achievement and your dedication to investing in the community and its growth, honoring community leaders, and cultivating important professional and personal relationships.
For tickets, sponsorship opportunities, and additional details, see https://bit.ly/MRCC2022ATHENA. Sponsorship and ad payments and materials are due by October 19, 2022.
For information about the Monmouth Regional Chamber of Commerce, visit www.monmouthregionalchamber.com.
For details about the International ATHENA Awards, go to www.athenainternational.org.
Monmouth Regional Chamber of Commerce Celebrates Installation of Officers,
Giving Back, and Looking Forward
[FREEHOLD, NJ – FEB. 15, 2022]  The Monmouth Regional Chamber of Commerce (MRCC), which serves all of Monmouth County, NJ, celebrated its installation of officers on January 25, 2022 with County Commissioner Deputy Director Susan Kiley, who administered the oath of office to the chamber's incoming president, Sherilyn Przelomski, the new Executive Board, and the Board of Directors. Special guest Tom Bracken, President and CEO of the New Jersey Chamber of Commerce, presented an update of current New Jersey legislation related to the business community.
The annual Installation Ceremony & Annual Membership Meeting is always a well-attended occasion. This year, it was held at the Jumping Brook Country Club in Neptune, NJ, where chamber members, supporters, and guests gathered for an evening of celebration to reflect on the organization's many events, activities, and programs throughout 2021 to promote the business interests of its members and serve the community while looking ahead to a promising 2022.
Monmouth Regional Chamber of Commerce President Sherilyn Przelomski stated, "We are here to serve our members by providing the connections, resources, and support to build their businesses. I am looking forward to this next year of serving and supporting our members." MRCC Executive Director Terese Rölke added, "It is our vision and drive to serve our members and our community as a resource leader. We will continue to focus on business education, business connections, and providing the maximum value to our members."
The Monmouth Regional Chamber of Commerce's mission statement is a simple but powerful message: "Strengthening business and community through shared innovation, information, and planning for the future." And for chamber members, getting down to business includes giving back to the community and having fun while doing so. During the past year, the MRCC not only served as an advocate for business owners, but also offered significant support to local organizations in various ways.
In June, the MRCC Annual Golf Tournament raised funds for the AUSA Junior ROTC Scholarship Fund in memory of Colonel Sam Fuoco, with a $7,500 check presented to the organization. July marked the chamber's Beacon of Heroes Awards gala, honoring heroes throughout the community who went above and beyond to serve businesses and residents during the COVID pandemic. In September, the MRCC Young Professionals Group held the annual Caring with Karaoke benefit to support CASA for Children of Monmouth County with a donation of $6,500. November was the annual ATHENA Leadership Awards Luncheon, where nominees and award recipients were celebrated for their outstanding professional accomplishments and volunteer efforts to give back and allow women throughout the community to achieve their greatest potential.
In December, the chamber hosted the annual Team Challenge, an ethics and business initiative for tomorrow's leaders: students from six schools in the Freehold Regional High School District. Also in December was the MRCC Women in Business Luncheon & Holiday Shop, where members and guests lent their support by donating gently used coats and new toys for the Community Affairs & Resource Center and non-perishable food items for Calico Cat Food Pantry. Throughout December, MRCC members collected bars of soap to be donated to a Public Health class at the Academy of Allied Health & Science for their "Soap Sack" project benefiting 180 Turning Lives Around. Members also collected toys for Artis Senior Living of Eatontown to donate to the Unterberg Children's Hospital at Monmouth Medical Center. And the year would not have been complete without the chamber's annual Bayshore Senior Center Holiday Dinner, where members served up a delicious meal, entertainment, prizes, and gifts for area senior citizens.
At a time when businesses, organizations, and residents everywhere have been facing unprecedented challenges, the Monmouth Regional Chamber of Commerce has remained undaunted as a steadfast champion for the community. As we head into 2022, the MRCC continues to present a full calendar of breakfast meetings, after-hours gatherings, presentations, special activities, charitable initiatives, and signature events, as well as a myriad of valuable benefits for chamber members. For more information, visit www.monmouthregionalchamber.com, email info@monmouthregionalchamber.com, or call (732) 462-3030.
####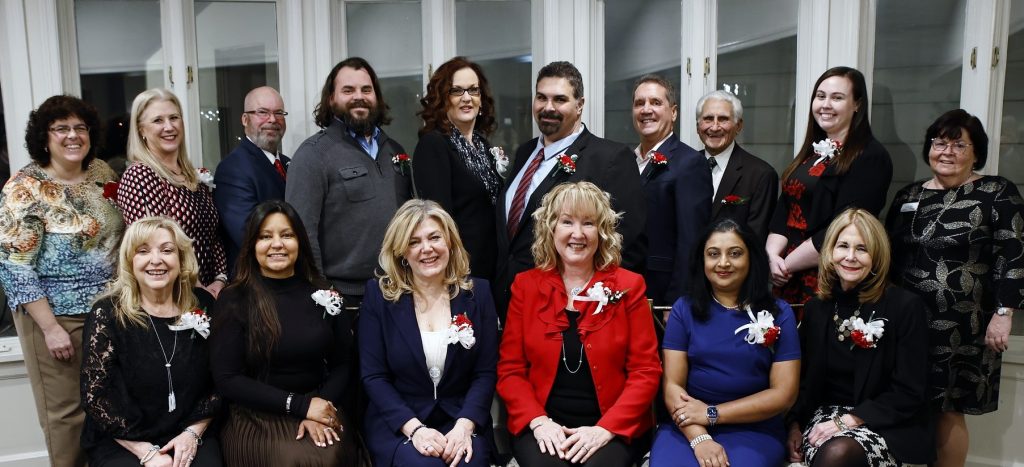 Photo Caption:
The Monmouth Regional Chamber of Commerce 2022 Board of Directors and Staff. Top row (left to right): Executive Director Terese Rölke, Erika Boyer, Jim McCarthy, Kevin Fenstermacher, Holly Schult, Immediate Past President Tamer Gouda, Tom Principe, Al Aloisi, Kathrine Dwyer, and Administrative Assistant Kathleen Hoffmann. Bottom row (left to right): Beatriz Oesterheld, Bernice Lopez, President Sherilyn Przelomski, Vice President Tara Demyanovich, Mitali Vasa, and Bonnie Preston. Not pictured: Gerald Cioci, Joanne Colella, Vince D'Elia, Dawn Malinowski, Treasurer Dr. Prakash Vasa, and Mark Viggiani. (Photo credit: Tom Zapcic Photography)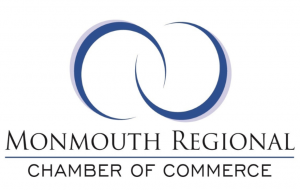 MRCC YOUNG PROFESSIONALS TO PRESENT "CARING WITH KARAOKE" BENEFIT AT THE STONE PONY, FEATURING CELEBRITY JUDGES
Ca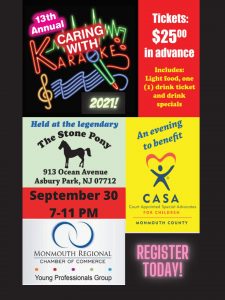 lling all karaoke singers and fans! The Young Professionals Group of the Monmouth Regional Chamber of Commerce will host the 13th Annual Caring with Karaoke event on Thursday, September 30, 2021, from 7 to 11 pm at the legendary Stone Pony in Asbury Park, NJ. All are invited to come out, take the stage, or cheer on your favorite performers while helping to support a great cause. Proceeds of this year's fun evening of entertainment will benefit Court Appointed Special Advocates (CASA) of Monmouth County, a network of qualified and compassionate court-appointed volunteer advocates who protect the rights and needs of abused and neglected foster children throughout the community, ensuring they are respected, treated with dignity, and find the safe embrace of loving families.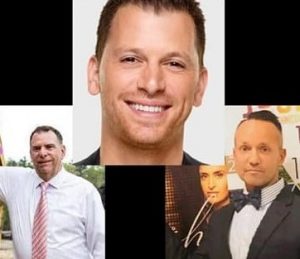 Tickets for Caring with Karaoke are now available and may be purchased for $25 in advance or $30 at the door. Advance registration is highly encouraged for this popular event. Tickets include a light buffet and one drink ticket; guests will also enjoy additional drink specials, a tricky tray raffle, and, of course, a night of great talent in the karaoke contest and open karaoke. Celebrity judges for the evening will include Vito Cardinale of Cardinale Enterprises, Albie Manzo of "Real Housewives of New Jersey" and "Manzo'd with Children," and Maximo Sorrentino of "The Sorrentinos" and "Marriage Bootcamp Reality e to COVID, will still be valid and transferred over to this year's date.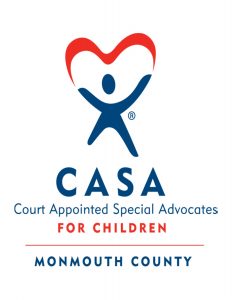 Sponsorships at several price levels are also available, offering event tickets and significant marketing and advertising opportunities to promote businesses or organizations to a wide audience through the MRCC website, venue displays, social media, promotional materials, signage, event programs, and more. The sponsorship ad deadline is September 17, 2021.
Donations of items for the tricky tray raffle are also needed and greatly appreciated.
Sponsorships, net proceeds, and all monies raised at the event will go directly to CASA to help expand services and train new volunteers to serve at least 25 to 35 additional children.
For ticket registration, questions on the status of previously purchased tickets, sponsorships, and additional details, visit https://bit.ly/MRCC2021CWK, call 732-462-3030, or email admin@monmouthregionalchamber.com.
About the Young Professionals Group of the Monmouth Regional Chamber of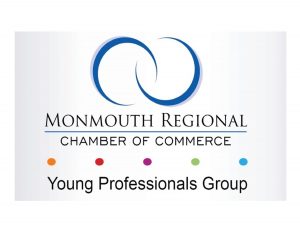 Commerce
The Young Professionals Group is a committee of the Monmouth Regional Chamber of Commerce comprised of dedicated, energetic, and involved individuals aged 40 and under who support the chamber and Monmouth County. In addition to hosting Caring with Karaoke to benefit local charities, the committee also plans chamber networking events and educational events for professional development and leadership.
The Monmouth Regional Chamber of Commerce is a non-profit, volunteer organization whose mission is to promote business, enhance economic development, and serve as a catalyst for improving the overall quality of life in our communities. Its vision is to provide opportunities for business growth and prosperity, offer quality service to members, and serve as a resource leader for business and the community. The Chamber represents the voice of business on a regional level. For more information about how to join the Monmouth Regional Chamber of Commerce and upcoming events, please visit www.monmouthregionalchamber.com