Vision
Our vision is to guide our members to maximize the benefits and value of their Chamber membership.
Mission
Our mission is to increase member engagement by creating an environment that fosters connections, valuable participation and purposeful involvement for the enrichment of our members and their businesses.
Engagement

Engage new members during their first 3-6 months

 Extend personal invites to Chamber events
Contact members with volunteer opportunities & committee involvement
Send membership "check-in" survey
Analyze how members are using their membership
Feedback

Create an environment that promotes membership feedback
Endeavor to take attendance and to incorporate the request for feedback at all events
Solicit written feedback with a short survey at select events and potentially also make this type of survey an electronic survey sent to attendees
Conduct at least one formal membership survey each year
Perform a periodic review of feedback and attendance to guide decision making
Foster Connections

Introduce members to one another
Look for member collaboration opportunities
Reach out to existing members to see how can help them maximize their membership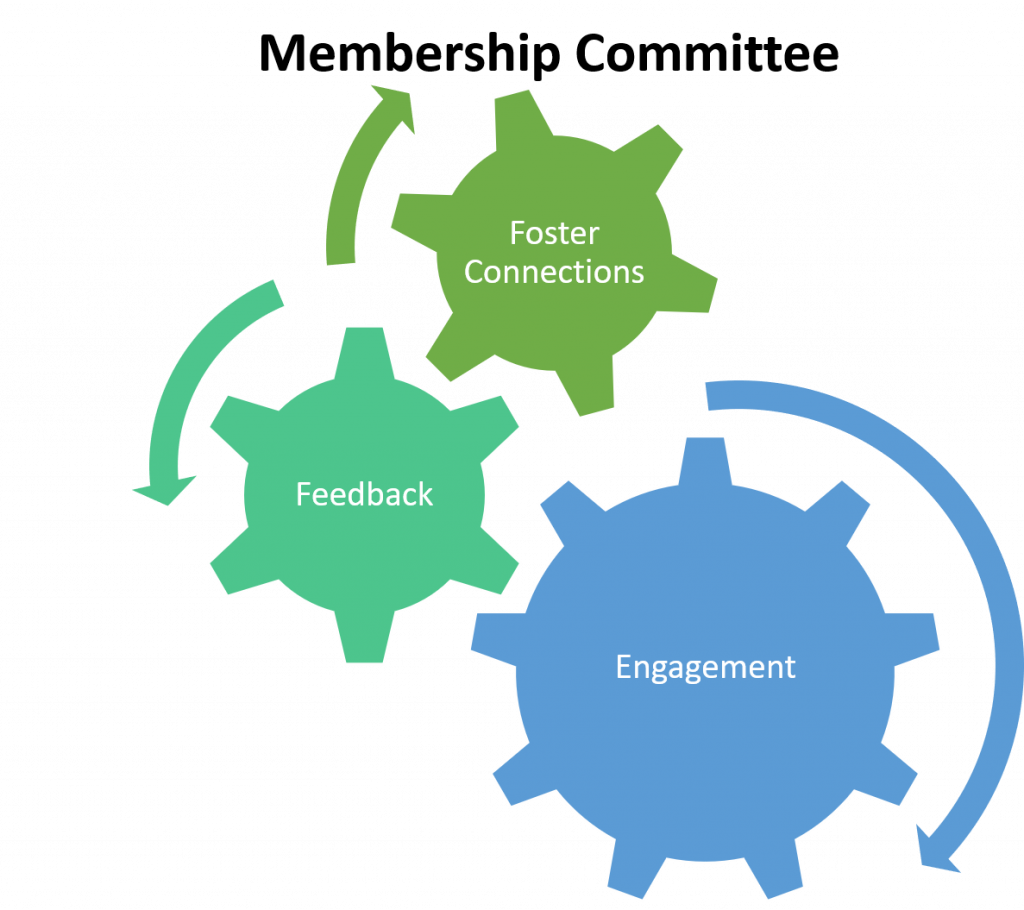 Please contact Membership Committee Co-Chairs, Erika Boyer, or Dawn Torres to get involved today!